精彩纷呈 热闹圆满 记南佛青少年亚洲文化才艺表演会
北美经济导报佛州2 days ago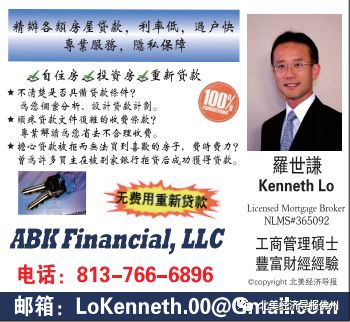 精彩纷呈 热闹圆满
记南佛青少年亚洲文化才艺表演会

(青少年才艺表演组织委供稿、供图)
2019年5月25日下午,由美国华人华侨联合会主办,迈阿密达德学院孔子学院、佛罗里达中文教师学会、《北美经济导报》媒体集团、美国亚裔顾问委员会等机构协办的《南佛州青少年亚洲文化才艺表演会》在达德学校南校区礼堂拉开了帷幕。南佛州三郡以及从奥兰多、撒拉索塔赶来的孩子们汇聚于此,为广大观众献上了一台丰富多彩的才艺盛会。
当天的才艺演出分绘画展、命题作文征文、演讲比赛、歌曲比赛以及才艺展示等几个部分。参加比赛和表演的青少年有 100多人,而他们中年龄最小的才三岁。表演会的主持人也是由张霞老师指导的四位美国青少年。尽管少年们在舞台上有的沉稳老练,有的紧张和生疏,但当天的舞台百分之百属于这些勇敢地站在聚光灯下、在近四百名观众注视下表演的青少年。他们说中文、唱中文,跳传统舞蹈,演奏中华传统乐器,表演小品、永春拳,为广大观众呈献了一台散发着浓郁中国风情的才艺盛会。

通过他们的才艺展示,我们能感受到这些青少年对于中华文化的深厚兴趣,感受到每一位孩子他们都有令人意想不到的潜力;通过他们的才艺展示,我们愈发坚信家长、老师、社会团体为青少年们成长所付出的努力是最具价值的投资;而他们的才艺展示,不但丰富了当地的社区生活,还推动了当地的中文教育,同时也促进了靑少年的全面发展。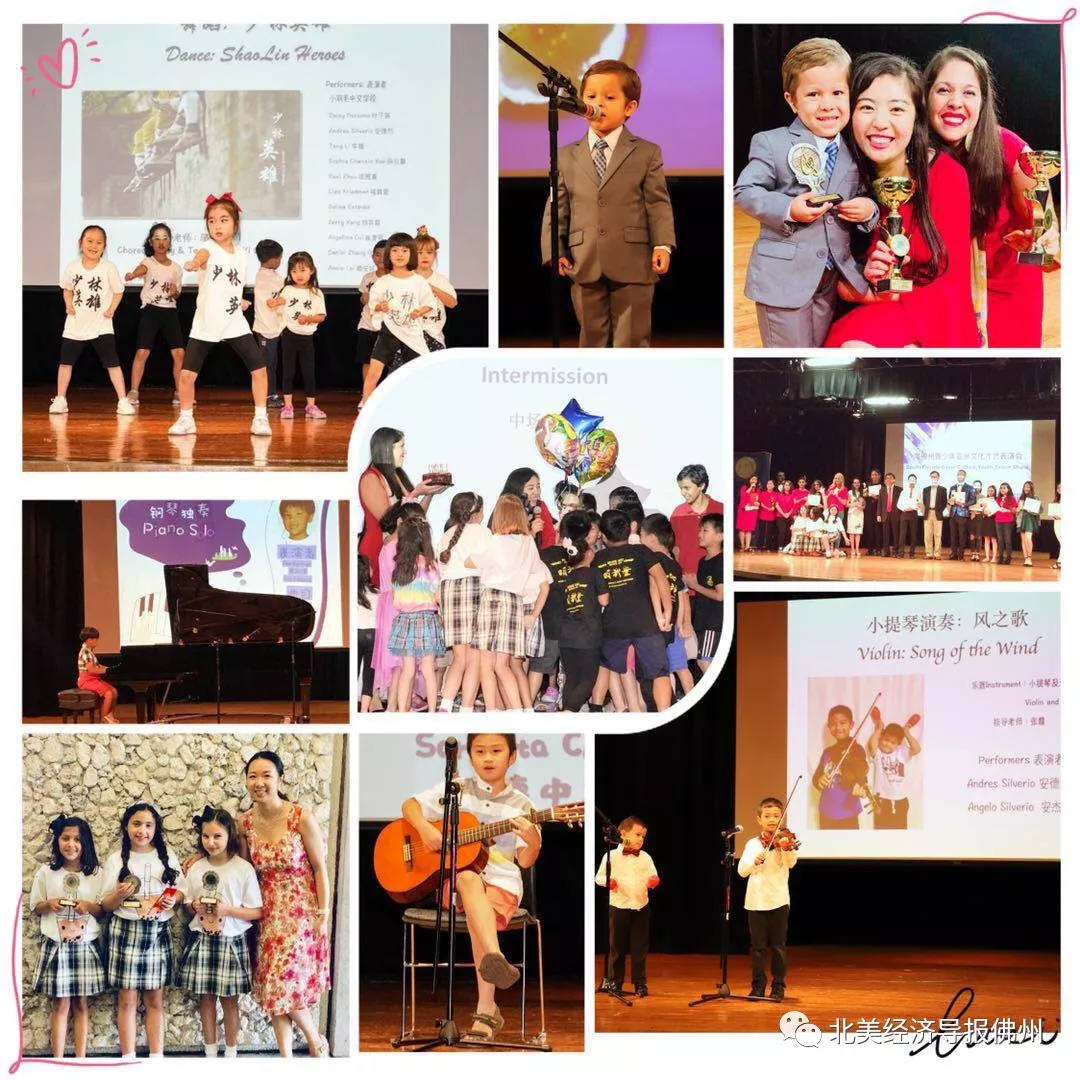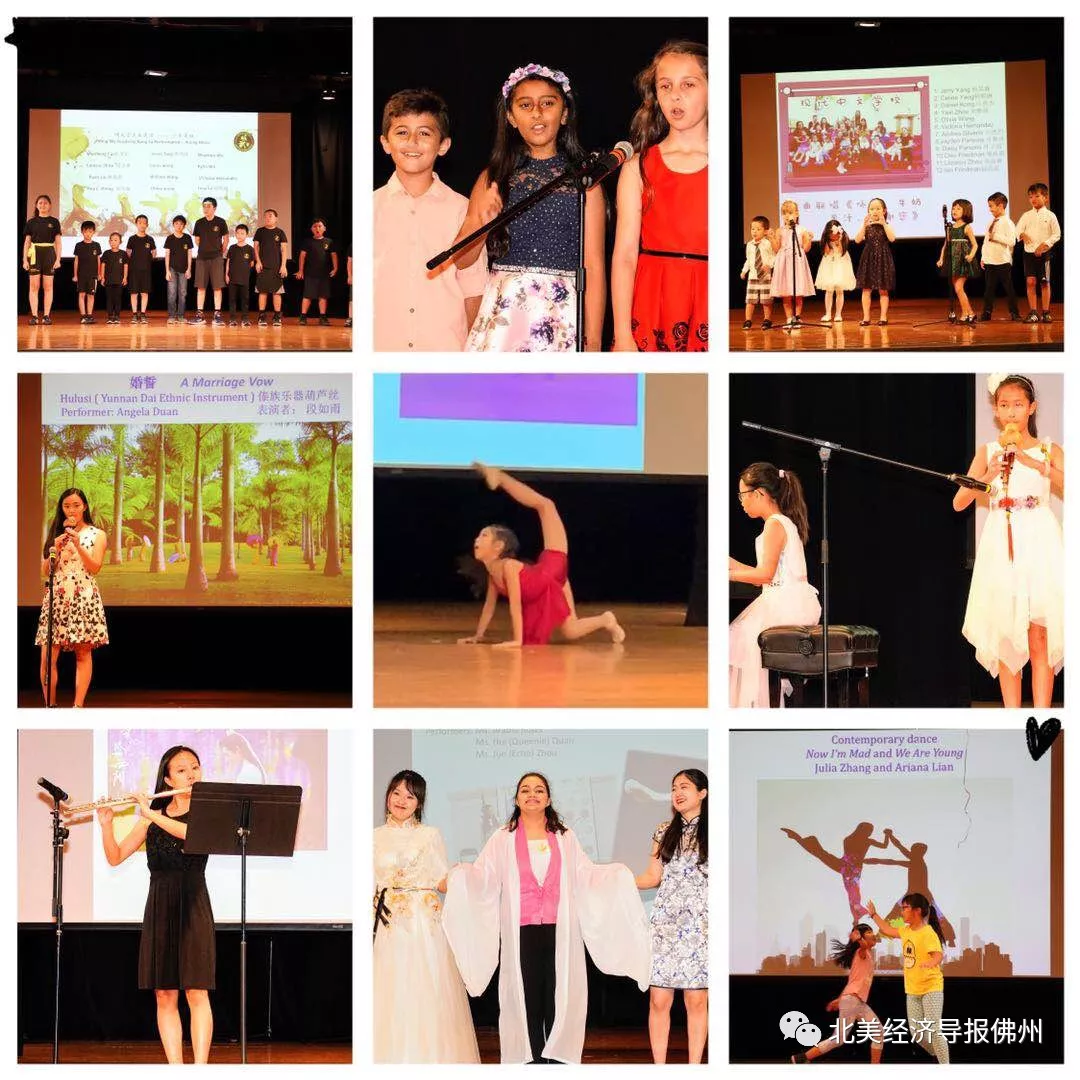 在此尤其感谢张霞老师为才艺展示工作而付出大量的时间、精力;感谢组织团队的工作人员,感谢所有孩子们的积极参与和家长们的支持,感谢孔子学院的大力支持和现场的服务,更感谢本次活动的冠名赞助商:好来坞TOYOTA陈明伟先生。
做为组织方,必然会通过此次活动总结经验教训,同时希望将类似的活动坚持下去,为当地青少年学习中文创造良好的环境氛围,为他们提供一个展示中文技能、相互交流切磋的优质平台。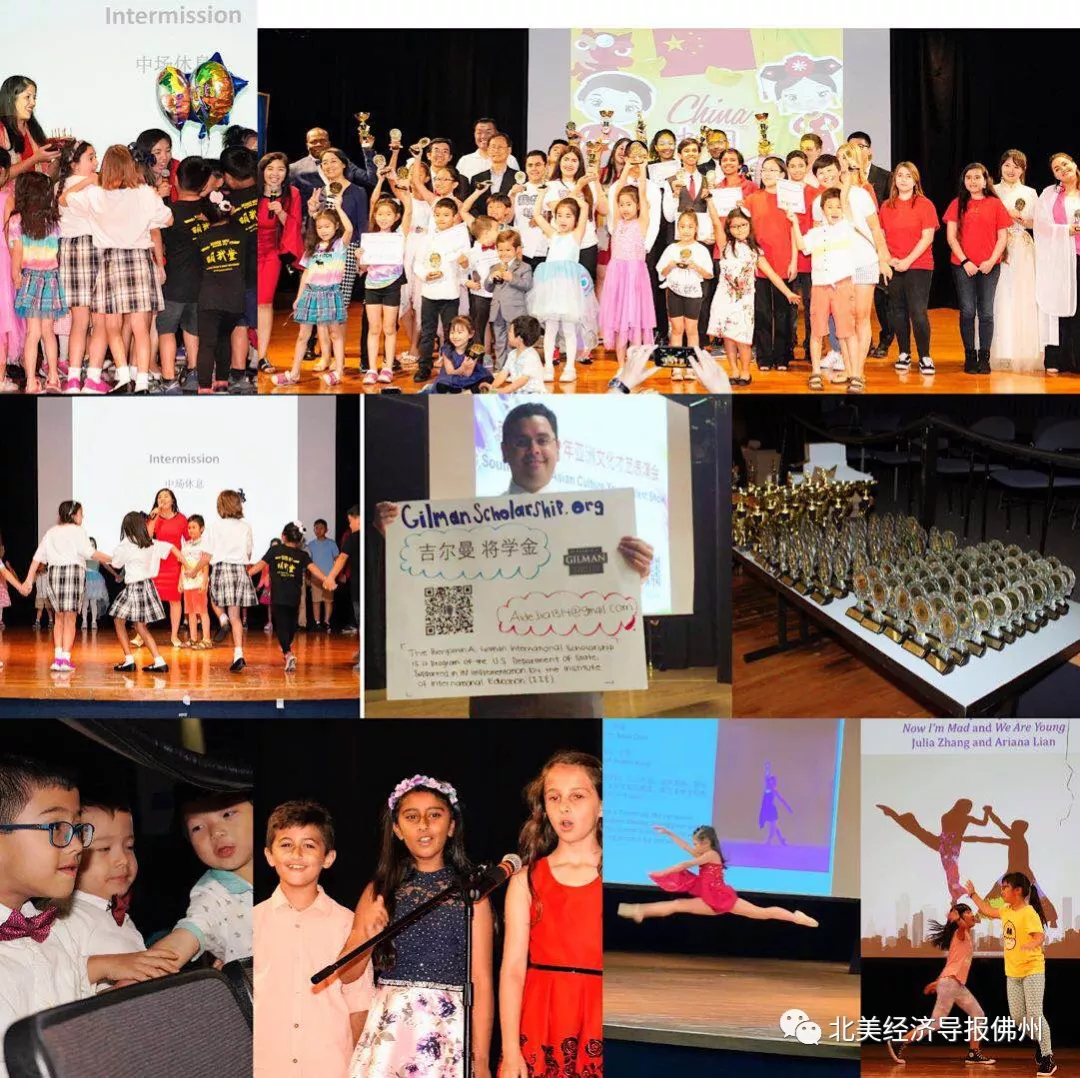 附:CASEC华联会长姚清传欢迎辞:
热烈欢迎各位参加今天的南佛州青少年才艺表演盛会暨庆祝五月份的美国亚洲月。
为了推动中文教育、传扬中华文化、促进青少年全面发展并丰富南佛社区生活,佛州华联CASEC联手迈阿密达德孔子学院、佛州中文教师学会、三郡中文学校、《北美经济导报》媒体集团和美国亚裔顾问委员会 一起举办这次丰富多彩活动、重在青少年参与的盛会。其中活动内容包括中文定题作文比赛、中文演讲比赛、中文歌曲演唱比赛、青少年书画展和才艺表演会。
非常感谢各项活动的各位组织者、各位评委、各位义工、各位参赛选手、各位才艺表演者及其父母们,以及出席今天青少年盛会的在座每一位,正是有了大家的支持才能取得成功!
感谢迈阿密达德学院提供活动场地。本次活动由陈明伟先生冠名赞助,感谢他!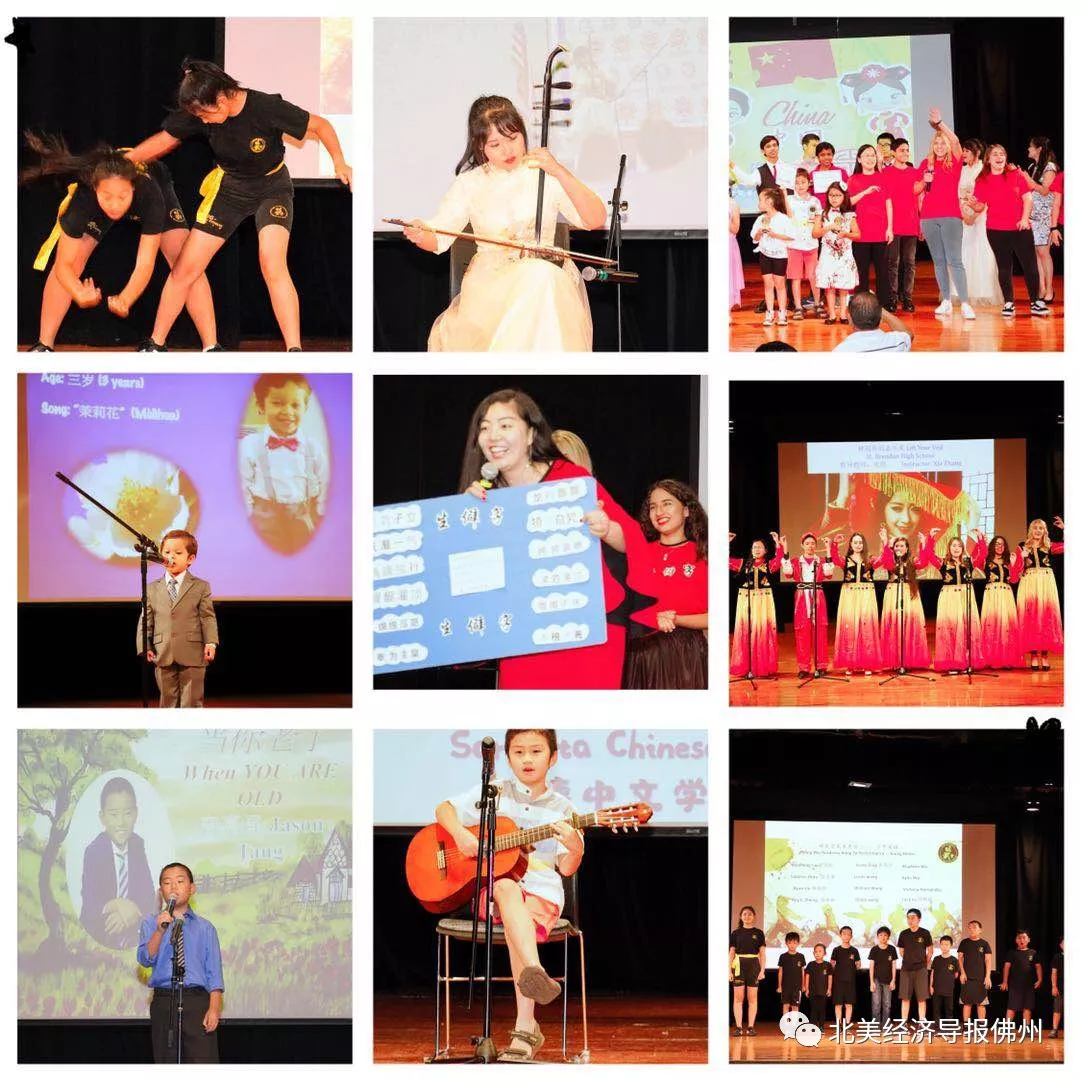 获奖人员名单
歌唱比赛
第一名:李丹阳 Diane Li 《梨花又开放》
第二名:St. Brendan High school 《生僻字》Catherine Bao柏思蕊Isabella Cartas 陈影莎Lily Meilan李莉Brandon Mejia 孟佳博Melanie Rodriguez 仁梦颖Vivian Barreto 李艺安Anne-Marie Issa 姚梦歌
第三名:《友谊地久天长》Jane Berman 白珍珍 Abigail Merconchini 梅一洁 Leah Singh 辛芮安
并列第三名:张家丽 《家乡》
作文比赛
第一名:陈慕宁 Muning Chen
第二名:陈永翰Victor Dlke
第三名:陈影莎Isabella Cartas
演讲比赛
第一名:陈永翰Victor Dlke,黄宇亮Yuliang Huang
第二名:陈永乐 Angeline Dlke
第三名:姚梦歌 Anne-Marie Issa
美术展评选结果
第一名: 谭慧仪 Sophia Tan
第二名:林美加 Miga Lin
第三名:孟佳博 Brandon Mejia
下面是一些参加活动的青少年、家长的感言:
很高兴我在南佛州亚洲青少年才艺表演会歌唱比赛中得了第一名,感谢评委老师的肯定,感谢主办方、赞助商的奖励和大家对我的支持。学唱中文歌曲开始是为了完成父母给我的任务,现在已成为了我的兴趣。我觉得中文歌的歌词很美,每一首歌词都像一首诗。我很喜欢这次我唱的,梨花又开放这首歌曲,这是一首中国的民谣,歌词很有意境,音乐又具有现代感,歌词和音乐完美结合。每当我唱起它就想起了我去过的中国的小村庄。
–歌唱比赛第一名李丹阳(Diane Li):
I am Jennifer Singh, mother of Leah Singh, student of Ms. Sonya Chiang. The event was fabulous and we were delighted that our daughter was given the opportunity to participate. The quality of the participants was very high caliber. The host was amazing – she was enthusiastic, in control, and her love of the children and passion for East Asian culture was evident. We also enjoyed the wide variety of talent. The trophies and cash prizes were a big deal to the kids.
My name is Jane Berman. This is my second year studying Mandarin at North Broward Preparatory School. I sang "Friends Forever" with my friends Leah and Abigail. We thought it was a very unique experience from the beginning. We did not know it was going to be such a big shebang. We had the time of our lives. We would like to thank our wonderful sponsors for this amazing event.
My name is Leah Singh. This was my first time singing in a small group on stage and I had a blast. We worked really hard to prepare for it. I hope everybody liked our performance. I have only been studying Mandarin for two years and I learned so much. I would like to thank all the great sponsors who helped host this event.
I am Dr. Lalita Bandyopadhyay, mother of Niloy Bandyopadhyay Bhattacharyya (who participated in the Talent Show and sang Edelweiss in Mandarin and participated in the Art show) and Noveen Bandyopadhyay Bhattacharyya (who participated in the Art show) at the South Florida Asian Culture Youth Talent Show held on May 25th, 2019. It was a wonderful event and very well organized. We were delighted to see the talented performers. My son Niloy is Ms. Zhang Xia's student (vocal training) and this was the first time that Niloy sang in Mandarin. Ms. Zhang Xia is an excellent teacher and she was a wonderful host for this event. Her enthusiasm and love for music, art and the performing arts has touched us all. We greatly appreciate the sponsors and the organizers of the event and would like to thank everyone. We very much hope that there is another similar event in the upcoming year.
Chinese Festival EssayBy Angelina WuBeing Chinese and growing up in a fully American environment meant losing some of the Chinese culture my parents were brought up with. I was losing sight of a huge part of my life and my background. So, when my mother proposed competing in the singing portion of the South Florida Asian Talent Show, I was beyond excited to reconnect with my heritage.The week before the competition, I learned the lyrics to my song, rehearsed countless times, and regained a love for learning my ancestors' language. While I performed my song on stage, I thought about how proud I was to be of Chinese heritage, and as I watched the other performers the feeling only grew. Everything about the event, from the beautiful drawings inspired by Chinese culture to the adorable voices of the little toddlers who were just starting their Mandarin language journey convinced me that my decision to learn Mandarin in my high school career was the best choice for me.Although I was disappointed that I did not win anything, I understand that my pronunciation was off while singing. This has only motivated me to further my studies with mandarin. I will continue pushing myself to get better and better and I know that when I compete again next year, I will most definitely do better than this year.Furthermore, I was truly impressed by the amount of performers that were not Chinese. In fact, there were possibly more foreigners than there were native speakers. This was fascinating to me, and extremely inspiring. It showed me how important learning Mandarin was.Not only did my desire for embracing my culture grow, but I was thoroughly entertained by the show. I loved watching the acts on stage, especially the ones with the little kids – they were just so cute! Overall, the entire event was a memorable one that I hope to experience time and time again.
我在本次表演会中既是志愿者又是才艺表演者。记得刚知道本次活动时距活动已只剩不到一个月,尽管学业很忙,我还是毅然决定报名,因为我不愿放弃任何舞台展示的机会。直到现在我仍忘不了演出前些天每天晚上都要练琴到深夜,活动前夜由于活动出现突发状况我作为志愿者与张霞老师都是凌晨四点才睡,再加上活动当天由于一直在舞台提供各种帮助,所以轮到我演奏时我已有些疲惫,但之后大家都很喜欢我的演奏,我感到很欣慰。这次活动让我感到很快乐且很有收获,因为在南佛州这种华人不多的地方能有宣扬中国文化的机会真的很难得,我们由衷感谢主办方、赞助方及场地提供方。我和大家都强烈建议活动继续办下去!
——刘传(University of Miami化学系博士生)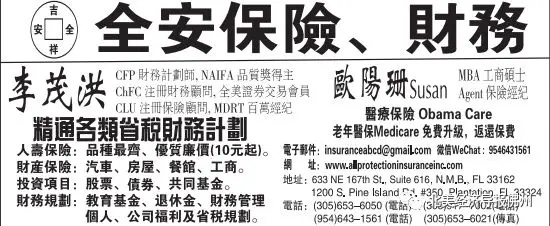 报社联系邮箱-admin@naehUSA.comd

电话:305-890-0185
读者投稿邮箱-editor@naehUSA.com
扫一扫!关注北美经济导报(佛州)微信公众号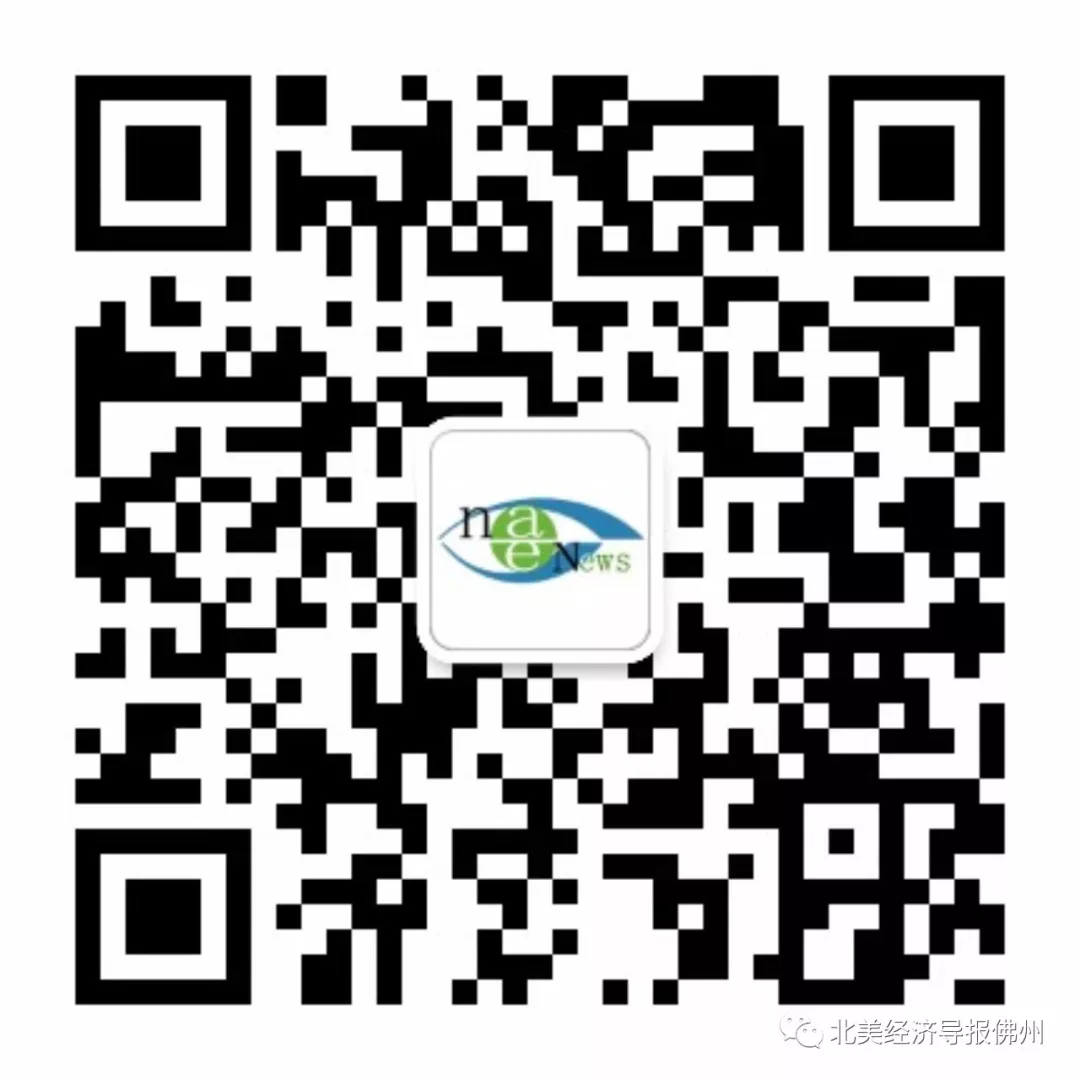 Views 269 Wow